V.A.718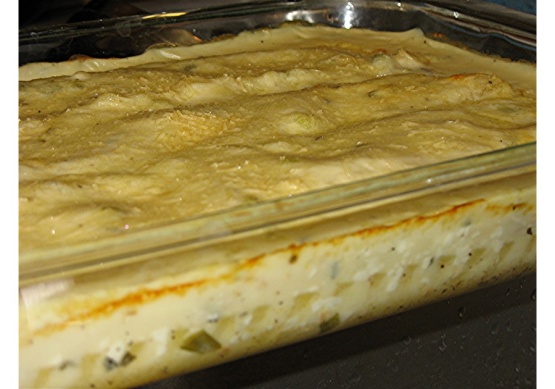 Mmmm...creamy seafood lasagna with a rich white sauce. I sometimes add broccoli just to give some color (and sneak in those "Five A Day"). I think spinach or zucchini would also be a wonderful addition. YUMMY!!

This is heaven in a dish! I used half cottage cheese and half ricotta, adding an egg, salt and freshly ground pepper, and parsley, then mixed together in my blender and poured in layers between the noodles. When baked it firmed up and was a delicious layer in with the seafood layers and cream sauce. We all LOVED this and it is now on my list to be made again for my niece's graduation party! Thanks Manda for this one!
Heat margarine in 3-quart saucepan over low heat until melted; add garlic.
Stir in flour, salt, and pepper; cook, stirring constantly until bubbly.
Stir in milk and broth and heat to boiling, stirring constantly, 1 minute.
Stir in mozzarella, onions, basil, and oregano.
Cook over low heat, stirring constantly, until cheese is melted.
Spread 1/4 of the cheese sauce (about 1 c.) in 13x9-inch baking dish.
Top with 3 or 4 uncooked noodles.
Spread cottage cheese over noodles.
Repeat with 1/4 of cheese sauce, then 3 or 4 noodles.
Top with crabmeat, shrimp, 1/4 of cheese sauce, remaining noodles and cheese sauce.
Sprinkle with parmesan cheese.
Bake, uncovered, in 350 degree oven until noodles are done, 35-40 minutes.
Let stand 10 minutes before serving.