Chickee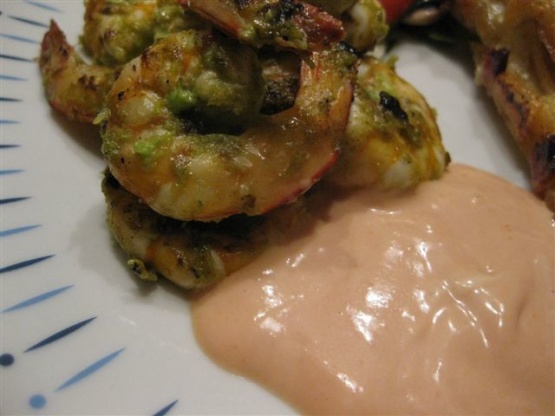 Posted for a request. This is very popular in Australia served on seafood cocktails and platters.

Jan, this is just as I remember the taste of the Seafood cocktail sauce. (Previously I had been given a recipe that didn't include cream - it didn't quite taste right.) I still love to sop up the sauce with bread after all the seafood is eaten. This is very simple and easy to make and has the right texture and taste. The only drawback with this recipe is that you can't keep it for more than a week even in the refrigerator, as the cream "goes off". But if made in single cup quantities, it should 'disappear' in a single meal.
Whip cream lightly.
Combine remaining ingredients, then fold whipped cream through the sauce gently.