Prep 30 mins
Cook 30 mins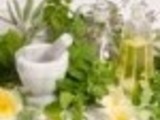 I prepared us a special seafood meal for 2. It is very easy to add more and make it for as many as you want. I served with roasted potatoes, green beans.
Directions
In a large skillet, saute onions,celery,mushroom and garlic in the oil until softened.
Add salt, pepper and old Bay Seasoning.
Whisk in the flour.
Slowly stir milk into the sauteed mixture.
Add cheese.
Add the cooked seafood; stir well.
Add parlsey and basil.
Pour into a casserole dish.
Bake at 375* for 30 minutes.
Can be prepared ahead of time and baked before serving.
Most Helpful
I made this as a surprise for my husband because he loves seafood. The one change I made was the shrimp. I used the canned baby shrimp and it work just fine. It is the perfect amount for the two of us. Thank you for sharing..
I chose to make this dish for our anniversary dinner. To us this was something you would get going out to our favorite place. Did I mention this was also so easy to make you can make this dish during the week for a special night alone. 10 STARS!