Kinneret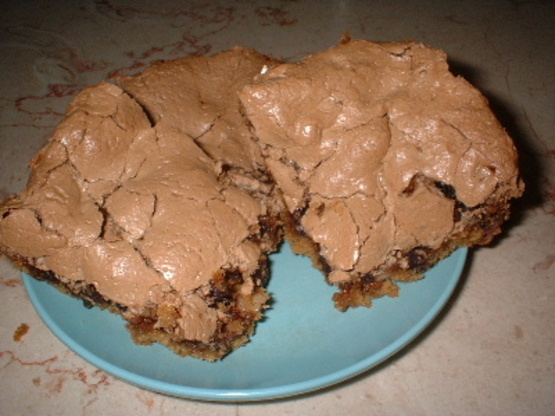 This recipe I got from a neighbour, many years ago when I lived in southern Saskatchewan.

Very tasty and easy to make. My husband and boys loved it.
Cream tog shortening, 1/4 cup brown sugar and 1/4 cup white sugar; then add beaten egg yolks, milk, flour, baking powder, baking soda and salt.
Spread evenly into a greased 9 x 13 inch pan.
Spread with chocolate chips.
Beat the egg whites, then add 1 cup brown sugar and walnuts.
Spread on top of the mixture in the baking pan and bake for about 30 minutes in a 350 degF oven.