Sea Bass With Garlic Mayonnaise
MsPia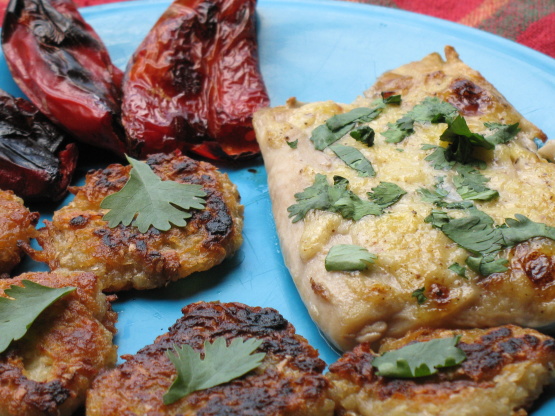 Fancy fish for two in a flash from Good Food Magazine, January 1988.
Heat oven to 450 degrees.
Combine mayonnaise, garlic, and lime juice in small bowl. Season with salt and pepper to taste. Place fish fillets, skinned side up, on broiler pan. Spread half the mayonnaise evenly over fillets.
Bake 5-7 minutes and remove from oven.
Heat broiler.
Carefully turn fillets over and spread with remaining mayonnaise. Broil 4-6 inches from heat, watching carefully, until browned. Transfer fillets to serving platter and sprinkle with parsley. Serve h ot.