Sea Bass With Artichokes and Balsamic Vinegar
Prep 10 mins
Cook 10 mins

Simple, but fancy, and definitely a company worthy dish! I am sure other firm fishes would work as well. Thanks to KLBoyle for putting this recipe in her best of 2008 cookbook!
12 ounces sea bass, skin off
1 teaspoon olive oil
2 garlic cloves, minced
1 leek, white part, julienned (washed well)
salt and pepper
8 artichoke quarters in water, or marinated, drained
12 cherry tomatoes, halved
1⁄4 cup balsamic vinegar
Directions
Barbecue fish just until done (be careful not to overcook).
While the fish is cooking, make the sauce. Heat oil in a pan over medium heat and saute garlic and leeks until soft, a few minutes. Season with salt and pepper.
Add artichokes, tomatoes and balsamic vinegar.
Reduce by about 50 per cent. There shouldn't be much vinegar left in the pan, and it should be starting to get syrupy. Keep warm on low until fish is ready.
Plate fish with sauce and enjoy!
Most Helpful
Wow! What a fabulous recipe!! I adored the artichoke/leek/tomato mixture. At first, I was worried that the balsamic would be too much, but it wasn't! The balsamic really complemented the veggies and was so tasty. I used cod because they didn't have bass when I went to the store. This is a lovely, super easy recipe. It would impress guests. I'm tucking into my best of 2015 file. Thank you!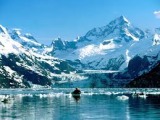 Amazing fish and so incredibly easy! There was no sea bass at my local grocer so I used cod (the fish man said that was the most comperable fish they had) but it was still awesome. My dinner guests raved about the meal and all asked for the recipe. I was just blown away by how easy this recipe was and it was so full of flavor, I wish I could give more than 5 stars! I will definitely be making this often. Thanks Maito for another amazing recipe :)

This is a great fish recipe! I love the balsamic vinegar syrup that goes over this tasty dish, it really made this dinner awesome. I did add a bit more garlic, but over all an awesome recipe. I plan on using this vinegar glaze on many other meats in the near future.