Satyne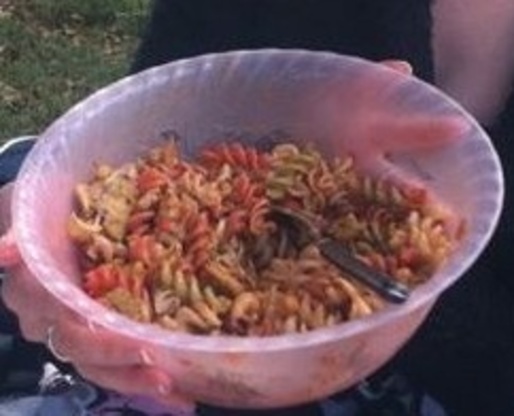 I wanted to make pasta salad that was yummy as anything, so I thought of some ingredients and went ahead with it. I was super pleased with the result.
Boil a large pot of water.
Get your pasta cooking.
After you've put your pasta in the boiling water, start cooking the sausages, they don't take very long to cook as these are vegetarian sausages.
Cut the sausages into bite sized pieces.
Mix everything in a large bowl and then serve up it's scrumptious.