Scrumptious Hot Cheesy Bacon Dip
Parsley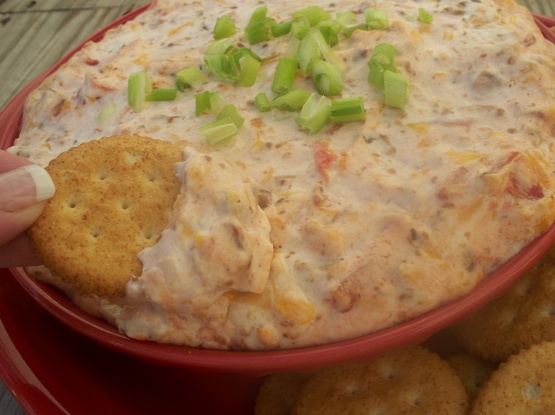 This is our favorite dip at our house! We have requests for this one for parties, too. This would be easy to lighten up with light mayo, sour cream, and cream cheese. :) It is rich but "oh so good"!

This was really good. I omitted the green onions and added a bit of onion powder because I didn't have any green onions. I also heated this in the microwave because I didn't want to turn the oven on. I served next to fondue that we were having so we used those dippers, bread cubes, smoked sausage, carrots and tortilla chips.
Preheat oven to 350.
Fry the bacon and drain on paper towels. Chop up the bacon.
In medium bowl, beat mayonaisse, sour cream, cheeses, green onion, and bacon.
Fold in tomato.
Place in bread bowl if desired or put in casserole dish.
Bake for 20 minutes.
Serve with assorted crackers or bread.