Scrumptious Cranberry Angel Food Cake
Prep 25 mins
Cook 40 mins

This is the best angel food cake! I imagine it would also work well with other types of berries too - fresh, frozen or dried. Be careful when separating the eggs, if you get one drop of yolk in the whites, it won't whip properly.
Directions
Preheat oven to 375 degrees F.
Clean and dry tube or bundt pan (trace amounts of oil may cause whipped egg whites to deflate).
Stir together flour and 3/4 cup sugar, and set aside.
In a large bowl, whip egg whites with vanilla, cream of tartar, and salt until medium stiff peaks form.
Gradually add remaining 3/4 cup sugar, and continue to whip until stiff peaks form. Batter will fill mixer's bowl and appear very shiny (see note in step 7 also).
Carefully fold in flour mixture, 1/3 of it at a time.
Carefully fold in cranberries and orange zest (batter should be very thick - when I made it it was thick enough to keep the cranberries in suspension and they did not sink to the bottom during baking - see photos).
Pour batter evenly into pan.
Bake for 40 minutes, or until cake is light golden brown and springs back when lightly touched.
Invert pan over the top of a thin necked bottle and allow to cool completely (this prevents decompression while it is cooling).
Loosen cake by running a knife around the edges and center of the pan. Invert onto a serving plate.
Reviews
Most Helpful
This was my first angel food cake as well. I have had the old fashioned baking pan for it for ages but always held back, thinking all the egg whites were too much work to deal with. Well, I made it easy for myself! I used 1 1/2 cups of store bought egg whites (like egg beaters, only they are egg whites). My Kitchen-Aid mixer made short work of whipping the egg whites. Since my pan had the prongs to hold it up while inverted, when the cake was done I just inverted over a wooden cutting board I use for bread and let it sit till it was cool. I ran a narrow knife along all the edges and it cake free as you see in my picture. It is wonderfully moist, light as air, and the cranberries give a touch of tartness without taking away from the delicate flavor of the cake. Thanks so much for the recipe, we all love it here!

I love angel food cake and this recipe is a delight! The orange peel is a perfect flavoring and the tartness of the cranberries is an excellent foil for the sweetness of the cake. I made a small bundt cake and then used a portion of the batter to make muffin-sized 'cake-ettes' I dropped extra cranberries in the center of each and did spray the muffin pan. When the little cakes came out and were invertd, they looked like tiny tarts. I sprinkled the cranberries in the center of each with a bit of granulated sugar and served them out--everyone loved them, particularly liking the contrast of sweet/sour. I'm thinking lime rind next time...Thanks, Maito!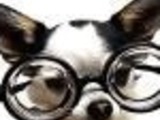 I'm not much on making angel food cakes, but This one caught my attention because of those tart red berries & I did use a nicely rounded measure of 'em, as well as all the zest from a rather large orange! Am not sure what I did RIGHT, but my berries were well distributed throughout! Can't wait to make this one again, when we have company over! [Made & reviewed in Healthy Choices ABC tag]