Scrumptious Cinnamon Chocolate Chip Cookies
Chelshae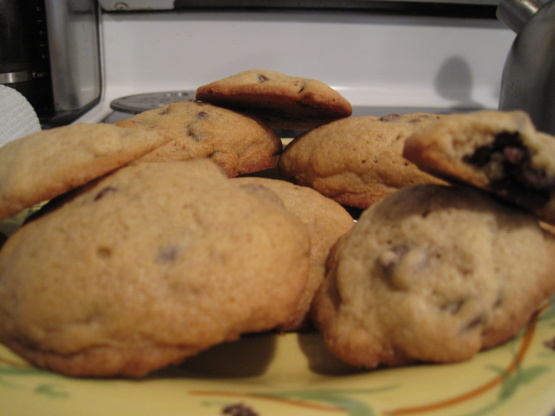 These cookies are delicious! My best friend and I randomly put ingredients together and when they came out of the oven they looked and tasted incredible! They are lite and fluffy and just melt in your mouth! :)
1.) Preheat oven to 350 degress.
2.) Beat butter and sugar in a mixer until creamy.
3.) Add the eggs.
4.) Add the baking soda, baking powder, salt, vanilla, cinnamon, and peanut butter. Beat on low for about 15 seconds. Add flour gradually. Mix until dough forms.
5.) Stir in the chocolate chips.
6.) Drop by rounded teaspoonfulls onto a baking sheet.
7.) Bake for 11 minutes or until golden brown around the edges.
8.) Enjoy! =).