teresas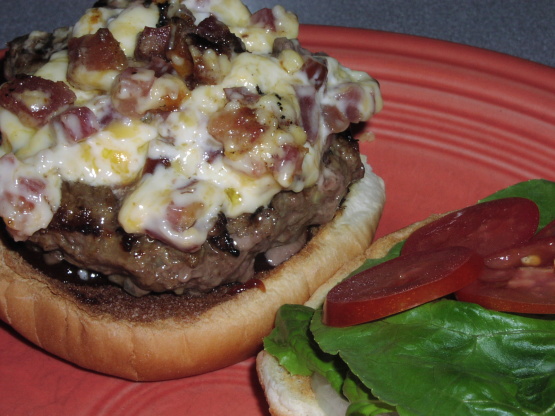 A burger with a little of this and that!!

Yummy topping for a burger, even without a bun! I used fresh mushrooms instead of canned and loved the topping!
In a bowl, combine beef, onion, garlic salt and pepper.
Mix well.
Shape into 6 patties 3/4 inch thick.
In a small bowl, combine the cheese, mushrooms, bacon and mayo.
Refrigerate.
Grill burgers turning only once.
During the last 3 minutes, spoon 1/4 cup of the cheese mixture onto each burger.