Scrambled Pancakes (Germany)
Prep 15 mins
Cook 10 mins
This recipe comes from the 1955 cookbook, German Cookery & I'm posting it to add to the Deutsch recipes for the ZWT6.
Directions
Cream the 1st 2 tablespoons of butter until frothy, then add, one after another, the sugar, egg yolks, salt, flour & milk.
Beat egg whites until stiff, then carefull fold them into the batter.
In a large skillet, melt the final tablespooon of butter, then pour the batter onto the butter, frying it, 3 to 4 minutes on each side until golden brown.
With 2 forks, chop up the resulting pancake.
Mix together the 1 tablespoon of sugar & 2 teaspoon cinnamon.
Serve on a hot platter, sprinkled with the cinnamon sugar & garnished with pieces of apple, cherries or other fruits, dried or fresh.
Most Helpful
I was unsure how to cook these as I made a recent trip to Germany for the first time but only saw Kaiserschmarrn from a mix. So it was great to find this recipe! They cooked up beautifully and were just like I remembered. :) Thank you!

These were really good. I reduced to half a recipe and topped with fresh strawberries and whipped cream (from a can). Thanks for sharing the recipe.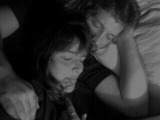 What a delicious lunch I just had, thanks to you Syd. Thanks for sharing this recipe. This quick and easy to make recipe is excellent. The pancakes are light, fluffy, tender and full of flavor. I garnished my pancake with fresh stewed strawberries and a little icing sugar.