Scrambled Eggs With Smoked Salmon
Baby Kato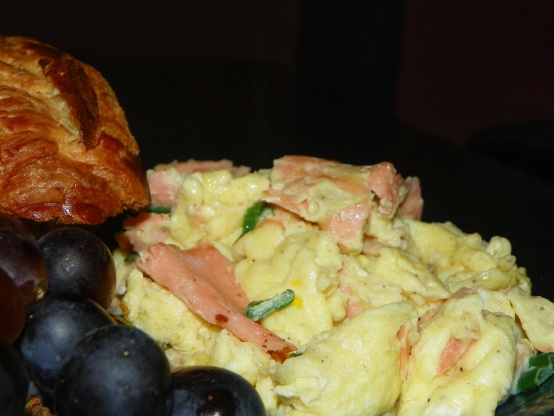 Found this on a Swedish cooking website. Sounds good. Posted for ZWT6.

really nice breakfast , i just discovered smoked salmon and love this combo , i also used dried dill, my batteries just ran out when snapping this photo, sigh ,made for best of 2014 Food Friends and Fun thanks lazyme for inviting me to play
Heat butter in 10-inch skillet over medium heat until hot and bubbly; cook and stir salmon 1 minute.
Beat eggs, water and pepper; pour into skillet.
Cook uncovered over low heat, stirring occasionally, until eggs are thickened throughout but still moist, 3 to 5 minutes; sprinkle with snipped dillweed.
Serve eggs on toast; garnish with lemon slices and dill weed.