Scrambled Eggs and Cheddar Cheese
wizkid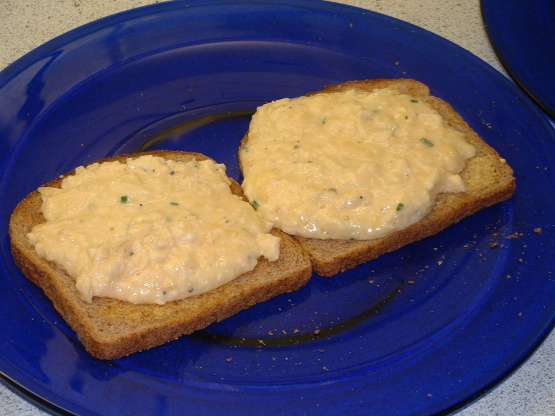 This is a very easy breakfast dish served on a couple of slices of toast. This is just for one person, if you want to make it for more people, just increase the recipie accordingly.

Just like my grandma used to make! Perfect egg to cheese ratio.
put the eggs, butter and milk into a'non stick' saucepan on the heat and stir all the time.
When they start to get firm, but there are still some runny bits, remove from the heat.
Add the cheese and if used chives and stir until melted.
Serve.