Scrambled Egg With Spinach and Feta on Toast
PaulaG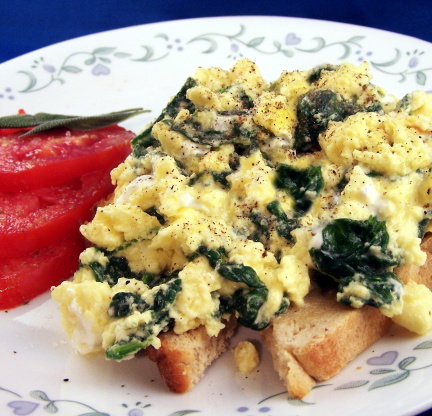 Picked this recipe up in a health magazine. It's a high protein snack to get you through the day.

Mix the eggs together in a bowl.
Cut the feta into small cubes and add to egg mixture.
Put spinach leaves in a pan and drizzle with olive oil. Put the bread in the toaster.
Once the spinach leaves are slightly cooked add the egg and feta mixture.
Once cooked serve the egg, feta and spinach mixture on the toast.