Scrambled Egg With Smoked Salmon

A simple breakfast idea mixing the smokey flavours of fresh cured salmon and traditional scrambled eggs, served on toast.
Directions
warm a pan and add the butter to coat it.
mix the egg and milk and pour into pan.
cooking on a warm to medium heat gently stir the eggs until almost ready for serving
when the mixture is still a little runny add the salmon and chopped basil.
cook for another minute so the salmon just starts to change colour.
Serve on freshly toasted bread.
spinkle a little extra basil over.
if you have any left also garnish with a twist of salmon.
eat at once.
Most Helpful
I would give this a higher rating if the amount of milk is fixed. Like Zurie, I agree that this is way too much milk... The mixture would not hold together because it was too liquidy. Therefore, instead of serving it on bread like I had planned, we served it beside toast on a plate. It was yummy and I would make it again and cut the milk in half. Thanks for the recipe, I like smoked salmon and like to find recipes for it.

MADE FOR PAC 2011. Whenever this is on a breakfast menu, it is what I would order! I love cold-smoked salmon! So this is not a new or original recipe, but it made a very nice breakfast this morning! AskCy, my only problem is that I thought the milk was too much for 2 eggs. I used 2 overly large free-range eggs, and before I tipped the egg from the pan I noticed milky fluid collecting at the bottom. I'd suggest no more than 2 - 3 tablespoons. Otherwise nice, thanks, and I liked the fresh basil in there!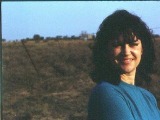 Delicious! I made this exactly as posted, except I chopped the salmon, rather than leaving it in slices. I also left out the salt, since the smoked salmon is salty enough. Made for Think Pink 2009 Tag Game.