Scottish Shortbread Cookies
rora1313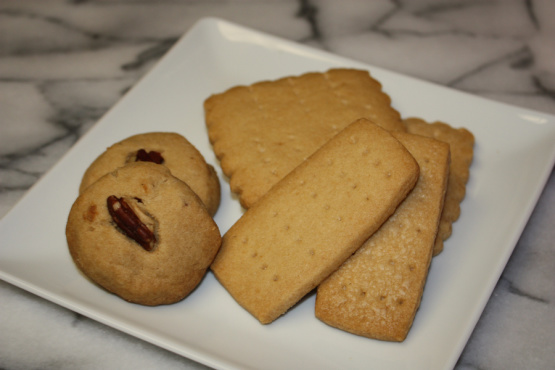 This is a great recipe for light and flaky cookies! My family loves them. I like to have one with a cup of coffee....

How did I forget to rate this after all this time! One word - YUM! No eggs (good for me) and easy. Thanks for posting!
Preheat oven to 325 degrees F.
Cream butter and brown sugar. Add 3 to 3 3/4 cups flour. Mix well.
Sprinkle board with the remaining flour. Knead for 5 minutes, adding enough flour to make a soft dough.
Roll to 1/2 inch thickness. Cut-out with cookie cutter. Prick with fork and place on ungreased baking sheets.
Bake for 20 to 25 minutes.