diner524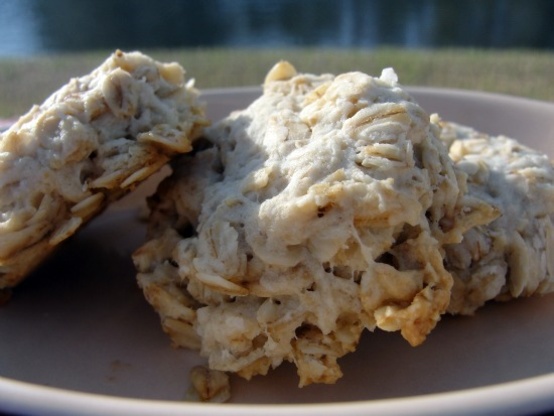 These Scottish oat cakes make a lovely, wholesome breakfast or afternoon snack. Not too sweet, these Scottish oat cakes are wholesome and healthy.
This was a great cake/biscuit for my morning breakfast!!! I really wasn't sure how this would work out with so little flour, but it did, just a more textured cake/biscuit. These are very small compared to my normal size biscuit, but it did make 3 cakes for me as it indicated for the scaled down recipe I made. I took the photo before making them into my breakfast. I crumbled the cakes in a bowl and added some fresh sliced strawberries and ice cream, it was like a textured strawberry short cake, yummy!!! Thanks for sharing the recipe. Made for Photo Tag Game.
Preheat oven to 325 degrees F. Grease a baking sheet.
Place all but two tablespoons of the Scottish oatmeal in a bowl with flour, sugar, salt and baking powder. Stir until combined.
Add butter and stir until evenly distributed. With a fork, mix in water, just until moistened. Pat dough into a ball, and then flatten slightly. Sprinkle reserved 2 tablespoons oats on a board. Roll dough out 1/4 inch thick. With a 2 to 3 inch round cutter, cut dough into rounds. Re-roll and cut scraps. Place oatcakes about 1/4 inch apart on prepared baking sheet.
Bake at 325°F until Scottish oatcakes are golden, approximately 25 minutes. Let cool on a rack. Enjoy plain, or serve with jam or cheese.