Scottish Cheddar Cheese and Spring Onion Tea-Time Scones
Prep 10 mins
Cook 25 mins

Another one of my Scottish grandmother's recipes! I have several cheese scone recipes posted on Zaar, but this one is one of my favourites. Spring onions are also called green onions or scallions. My mum still makes these regularly and serves them filled with cream cheese (Boursin is great!) and cooked ham, a tea-time scone sandwich! Try to use a mature Scottish cheddar - my favourite comes from the Isle of Mull, but any mature farmhouse cheddar cheese will work. Another idea is to make mini versions of these scones for delightful appetisers, spread them with a filling of your choice - very welcome with a chilled wine or sherry!
Directions
Preheat oven to Gas Mark 6, 400F or 200C Grease or butter a large baking/cookie tray.
Sift flour and mustard powder, or cayenne pepper, into a bowl. Rub in the butter until it resembles fine breadcrumbs.
Add just over three-quarters of the cheese and the chopped spring onion, and mix well. Stir in the eggs and yogurt; I have suggested between 2 and 4 tablespoons of yoghut, add it a tablespoon at a time to get the right consistency. The dough will be very soft. Knead very lightly on a WELL floured surface.
Pat out dough to about 2.5cm (1in) deep and cut out about 5 scones. Knead the trimmings and pat out, then cut out another 2-3 scones. Put the scones on the baking sheet and sprinkle with the rest of the cheese, and more cayenne, if you like.
Bake for 20 - 25 minutes until golden brown and risen. Remove from oven and allow to cool for 15 to 30 minutes.
Best served warm with butter and a sliver of cheese, or spread with cream cheese and ham.
Tip: Use a larger cutter to make bigger scones, then serve them with spinach and a poached egg on top. Bake them for slightly longer.
To freeze: cool and pack in polybag. Seal, label and freeze. Use within 2 months. Thaw at room temperature. Warm through in the oven for serving.
Most Helpful
Fabulous savory scones!! I loved the flavor from the cheese and spring onions. The outside was nice and crisp, while the inside was moist and delicious. I love the idea of using boursin cheese and will definitely do that next time. Some U.S. conversions that worked for me: 2 cups self-rising flour, 6 and 1/2 T. butter, 7 oz. shredded cheese. Thank you for a wonderful family recipe!!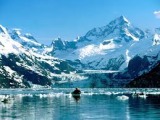 Oh FT, another winner from your kitchen! Everyone loved these scones! They are flaky yet tender with a lovely crunchy crust and such a yummy flavour! The spring onion, cheese and cayenne pepper go so well together and make for a delightful treat! :) I only used 60 g butter and that worked out perfectly. Since I prefer my scones round, I used a 6.5 cm glass for cutting them and ended up with 12 scones. MERCI BEAUCOUP for sharing this definite winner with us, darling! :) Made and reviewed for Veggie Swap #16 Novembre 09.

I was disappointed with the dough mix, was too wet and oven for me, was too hot ending with dry scones. This time i only put one egg and two tablespoons of yogurt in the mix, baked at 175c for 18 mins., in a convection oven, and they turned out perfect, light, risen and delicious. Hope that is helpful. Must say tho, i think French Tart,love that name,lol, has some interesting recipes, well done to you, from Scottish Crab!