lilchris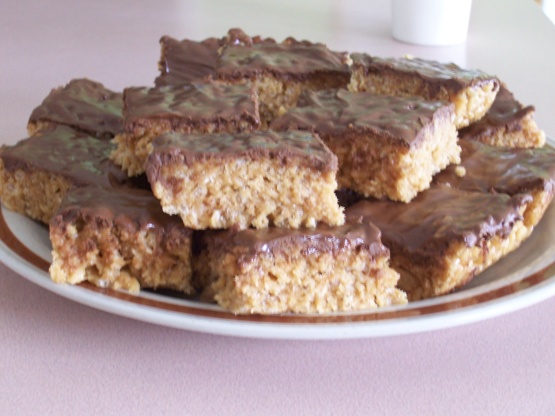 Recently, a coworker brought these in to share and I was able to get the recipe. They are very easy and a different way to use crisp rice cereal!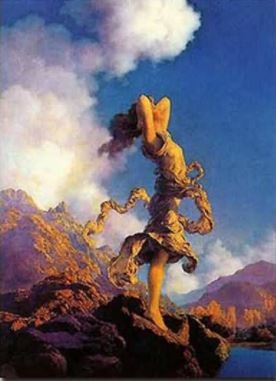 I was looking for something to take to a covered dish dinner for my DGD's Daisy GS initiation ceremony. I only used the icing part of this recipe and make the rice krispy treats with marshmallows as usual. The icing was easy to make and tastes wonderful. This will transport well tomorrow (I'm working all day) and I know the little girls will enjoy it. Thanks for sharing this recipe, lilchris!
Butter a 9x13 pan or dish and set aside.
In a large pot, mix together sugar, corn syrup, and peanut butter. Cook over medium heat until peanut butter is melted and just until bubbling. Remove from heat and stir in cereal.
Transfer mixture into greased pan and press down using the back of a spoon. Let cool about 1 hour.
Microwave chocolate and butterscotch chips 1 minute or until melted. Stir until smooth and spread over mixture in pan.