loof751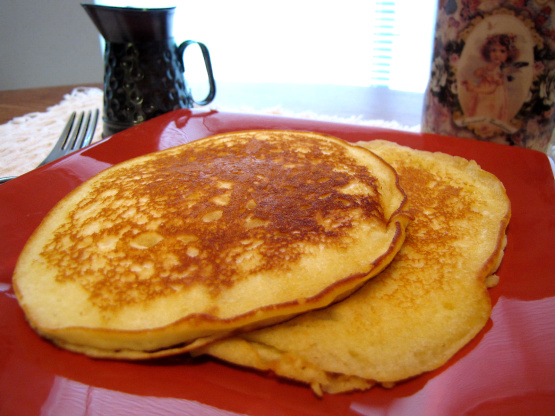 M-m-m-m-m What a delicious pancake recipe - fresh fruit is so good with these also, they are so fluffy!! Found this in Saltacapes magazine!!
Stir flour, baking powder, salt and sugar together.
Beat egg, thoroughly; add milk.
Make a well in the center of dry ingredients and slowly add egg/milk mixture. Add melted butter and vanilla, stir just until mixed and lumpy,
Drop by 1/4 cupful onto hot griddle. So good!