Kathy228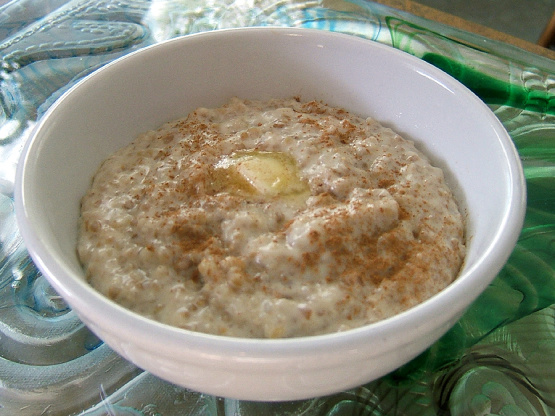 A creamy, "risotto"-like porridge made with Steel cut oats(sometimes called Irish or scotch oats). This keeps you going all morning long!

I just found Scotch Oats at Costco and made this recipe! Really nice. I forgot to put in the cinnamon but it was really good, even without it! (I'll try to remember next time!) Thanks!
Combine Oats and Milk in a covered container and soak in fridge overnight.
Bring oats and milk to a boil over medium high heat.
Reduce heat to a simmer and add salt.
Just before oatmeal reaches your desired consistency, stir in brown sugar, vanilla extract and cinnamon.
Remove from heat and pour into bowl and add more cinnamon and sugar, if necessary.