Scotch Butterscotch Sauce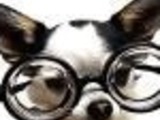 With both butter and Scotch, this sauce is the real thing! It's infinitely better than the kind you buy in a jar, and it takes only about 10 minutes to make. Serve it over ice cream or over grilled pineapple slices or with both together, or as a dessert waffle topping, along with sliced bananas and chopped walnuts. From "Short and Sweet: 150 Sophisticated Desserts in No Time at All" by Melanie Barnard.
Directions
In a medium saucepan, bring the sugar, cream, butter and corn syrup to a boil over medium heat stirring constantly.
Lower heat and boil gently, stirring often, until sauce thickens and coats the back of a wooden spoon.
Remove from heat and stir in whiskey and vanilla.
Allow to cool slightly before serving.
Can be refrigerated up to one week; warm gently before serving.
Reviews
Most Helpful
Great simple recipe! I left out the corn syrup and it turns out just fine. The only thing this recipe really needs is salt, so I used salted butter and then added salt to taste.
No surprise here...another 5 star from Chef Kate. I always love your sauces! Very easy and quick, directions are perfect and it tastes amazing. Didn't have the need for a whole bottle of scotch, so just bought an airline bottle of Glenlevit. Thanks Kate!!
Butterscotch sauce doesn't come any better than this! If planning to have some left over, it keeps runnier if not cooked all 10 mins. I only cooked mine a minute and it was thick enough allready.