Lotte26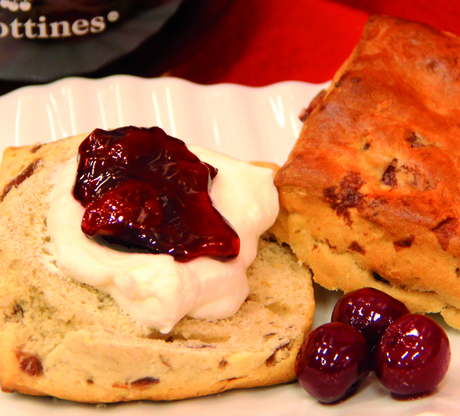 An interesting new twist on traditional scone, the addition of Griottines make this recipe extra special. Griottines are a type of Morello cherry steeped in liqueur.
Sieve flour and baking powder, rub in butter and add egg and milk, knead to dough, add Griottines and mix. Roll out to 1 cm thickness, cut to the required size.
Brush with egg and bake in warm oven at 200°C for approx 20 minute.
Cool the scones and serve.