Scones (Biscuits in Usa) With Vanilla Bean and Mango Jam
Prep 10 mins
Cook 12 mins

From Ready Steady Cook as done by Janelle Bloom. Time is worked out on the assumption that as the jam is cooking you will be making the scones. Janelle attributed this recipe to the Country Women's Association.
Directions
Vanilla Bean and Mango Jam - combine all the ingredients in a heatproof microwave-safe bowl. Microwave, uncovered for 8 to 10 minutes or until thick and jam like (jam will thicken on cooling).
For scones - preheat oven to 230C fan forced.
Line a baking tray with baking paper.
Combine flour, sugar and salt in a bowl, add milk and cream and stir with a knife until dough comes together.
Knead lightly on floured surface until dough comes together and is smooth.
Gently press out to a 3cm thick round.
Cut into scones and place on baking tray (dip scone cutter into flour and it will make the job easier).
Bake 10 to 12 minutes or until golden and cooked through.
Serve hot with butter and jam.
Reviews
Most Helpful
This is a very nice scone and jam recipe, although the jam is extremely sweet. Next time we would reduce the sugar to about 1/4 cup or less. We got 4 nice sized scones from the dough. Thanks for sharing the recipe. :)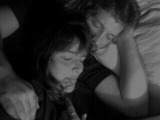 What a first rate recipe. Two wonderful recipes for the taste buds. I so enjoyed this Pat. Thank you for sharing. The creamy biscuits were tender and crisp, while the jam is tart, sweet and tangy. I really enjoyed the addition of the vanilla bean in this jam, it takes it over the rainbow...Kudos....I will be making this again and again.