ChefEmma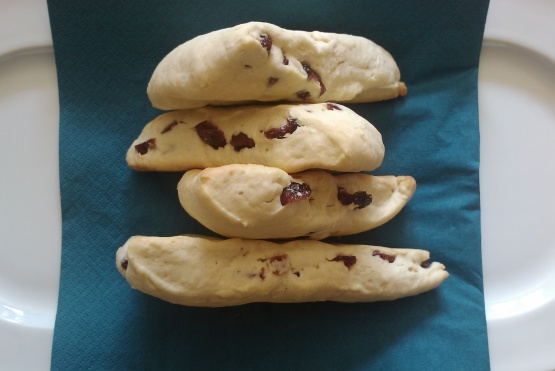 Very nice scones, & I do love those small red berries, whether fresh, frozen or dried! I was very generous with them here, using as I did a rounded half cup, then served the finished treat with some orange butter! Thanks for sharing a very nice recipe! [Made & reviewed in New Kids on the Block tag]
1. Preheat oven to 350*.
2. Mix together first five ingredients in a large bowl.
3. Buttermilk and egg; whisk together in a small bowl. Fold into dry ingredients.
4. Fold last two ingredients into batter.
5. Place dough out and form into a circle.
6. Cut into 8 pieces (like a pizza).
7. Bake for 15 minutes.