Jubes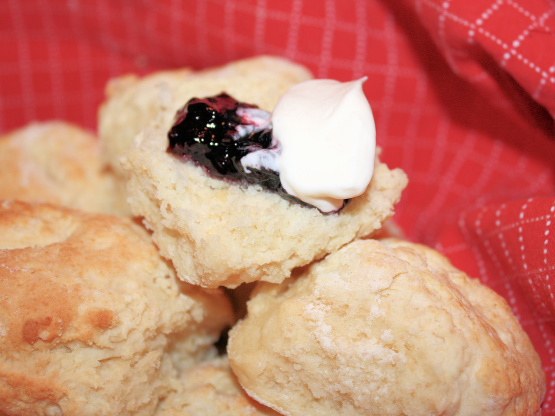 This is the best recipe I have found for plain scones! It is from Flo Bjeilke-Peterson's Country Cooking book, and they come out perect every time. The secret it to hve the tray really hot before you put the scones on.
Sift flour and salt into a bowl.
Melt butter and pour into flour.
Add milk gradually, stirring with a knife, until you have a moist dough.
Turn onto a floured board, knead lightly, then press dough out until it is about 1 inch thick.
Cut with a cookie cutter or glass, and place on a hot floured tray, with each scone touching.
Bake at 220C for 10-15 minutes.
Serve hot with chilled butter, and strawberry jam!