Luschka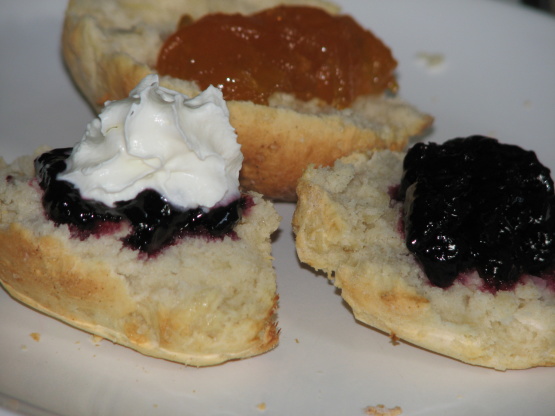 These are the little delights that grace the Australian table. Nothing is nicer that a scone with strawberry jam and a big dollop of whipped cream. And then you wash them down with a cup of your favourite tea. What bliss!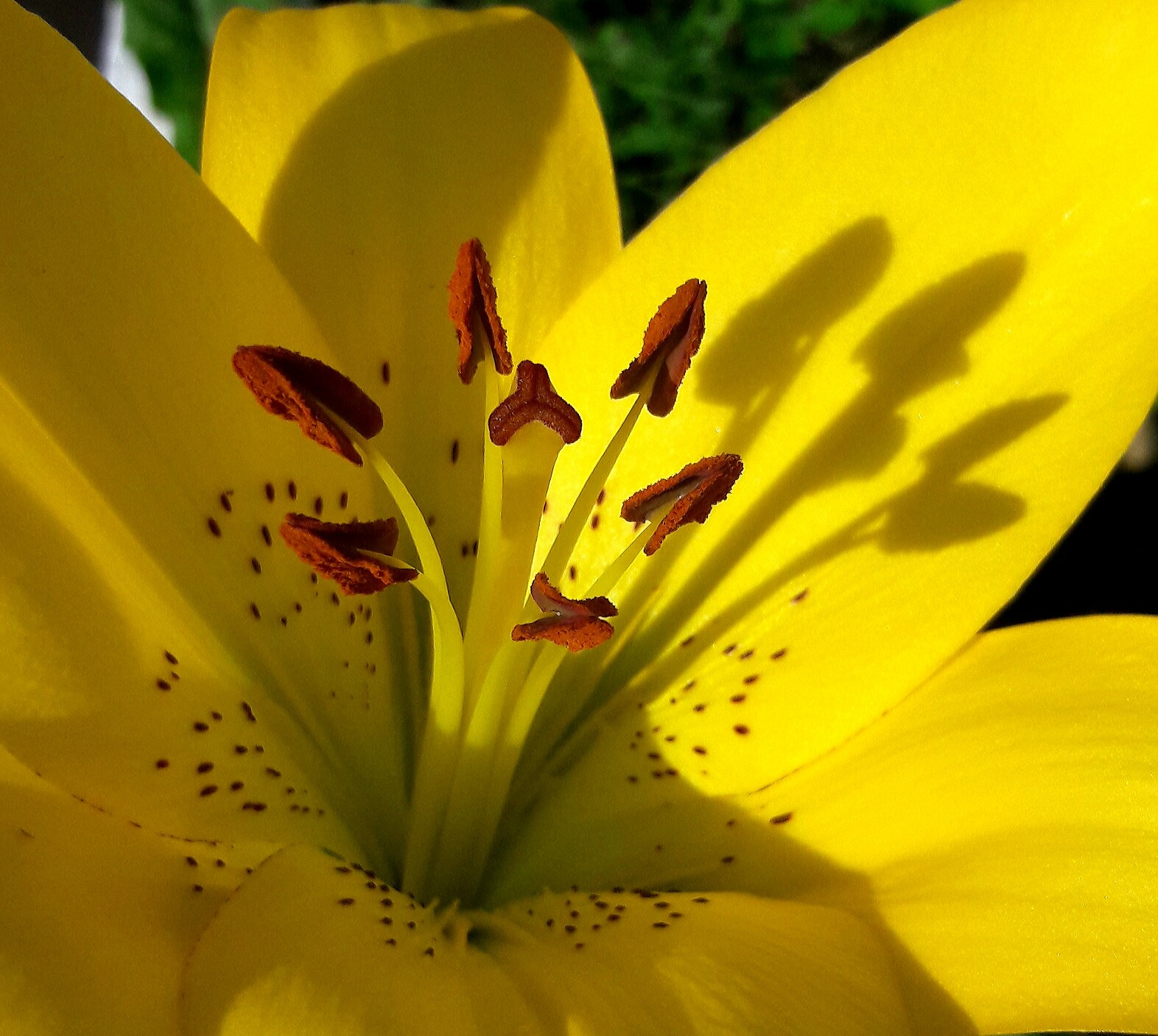 These are lovely but I turned the oven down to 200C after a few minutes & they still only took 15 mins (those in the hottest part nearly burnt). Just checked a cookery book and it states the same temp but...'bake for 8 - 10 minutes'. So the temperature is fine but the baking time should be halved!
Preheat oven to 220 degrees celsius.
Combine flour, salt and sugar in a large bowl.
Add butter and rub into flour with your fingers until mixture resembles sand.
Using a flat palette knife, stir buttermilk into flour mixture until just combined.
Turn mixed dough onto a lightly floured bench top and very gently knead mixture until it just forms a cohesive mass.
Pat dough out until it is about 20 mm high. Using a small scone cutter (a cutter with a 30 mm diameter will do) dipped in extra flour to prevent dough from sticking to cutter, cut out the scones. Any scrap left over, pat it back into dough mass before cutting out more scones.
Place scones on a lightly greased and floured baking sheet. Bake in the preheated oven 20-25 minutes or until brown or hollow sounding when tapped on the base.
Cut in half, spread strawberry jam on each half and top with a dollop of whipped cream.
Tip. You can add sultanas in the early part of the mixing process to make a fruity scone.