Schnitzla - Polish Meatballs
Leslie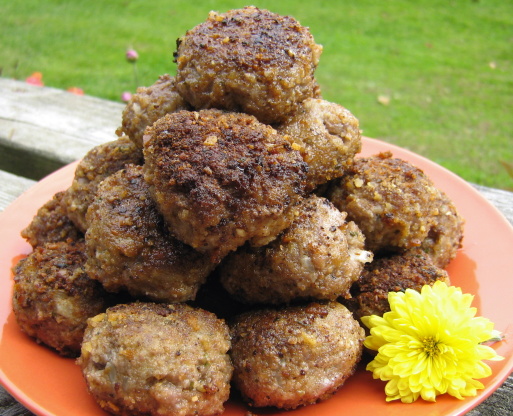 Nothing fancy here, just an old family recipe.

Very Good. I did add a little olive oil to the meat mixture prior to shaping the balls. This produces a juicier meatball.
Chop onion and sauté in 1 stick margarine until very soft.
Drain and reserve margarine.
Mix raw pork, ground round, cooked onion, 1/4 box finely crushed cracker crumbs, and 2 eggs. Form patties with 1 1/2 to 2 tablespoon meat.
Crush another quarter box of the saltines into very fine crumbs, coat each meatball in the crumbs and gently flatten very slightly.
Fry in reserved margarine, keeping margarine level in pan to at least 1/4 inch.
Drain and enjoy.