Schnitzel in Mushroom Sauce (Not Breaded)
PaulaG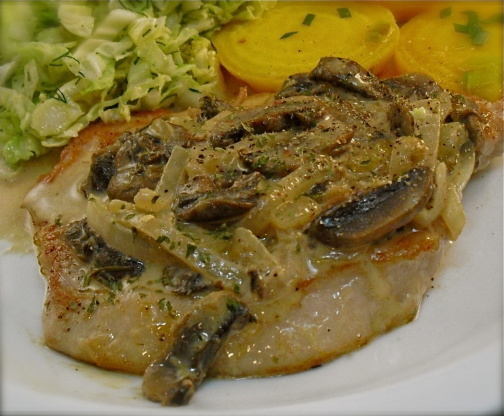 This is an adopted recipe, that I have tweaked just a tiny bit. It really didn't need any extra work so I thank whoever it came from! Delicious and Easy!
Fry schnitzel in fat until browned and remove from pan (keep warm).
Add onions to the pan and fry for 2-3 minutes, scraping up any brown yummy bits as you go along.
Add mushrooms and fry for another 3 minutes.
Sprinkle with flour, stir and add the evaporated milk.
Season to taste.
Leave to cook, stirring occasionally until sauce thickens.
Pour sauce over the schnitzel and serve.