MeliBug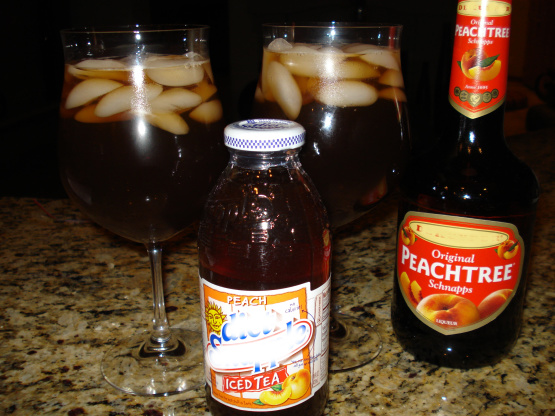 I came up with the recipe for this drink on my own. I then discovered it was on a website. I use less Peach Schnapps than the recipe on the web does. It is nice and peachy. I used diet since Snapple and Peach Schnapps are already sweet.. It came out nice and tasty without being overly sweet. It is also quite refreshing.
1 1⁄2 cups snapple peach diet iced tea (regular is okay too)

1

fluid ounce peachtree peach schnapps
ice cube
Pour Peach Snapple into a tall glass filled with ice.
Add the Peach Schnapps and stir.
Enjoy!