Schmierkaese (Cheese Spread)
flower7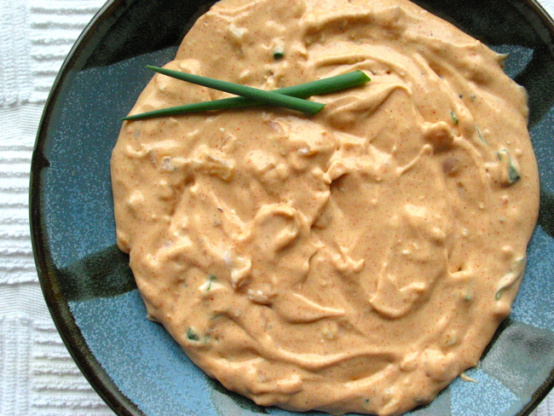 On a recent trip to Austria, this simple cheese 'spread' was much enjoyed, spread on good black bread, between hearty swigs of beer, while waiting for our mains to arrive.

I will give this recipe 4 stars, because I was so ancious to make it, that I used ingredients I had on hand. Brie instead of Camenbert and reduced fat cream cheese. The result is very tasty, but I know that Camenbert has a more pronounced taste, but I can't find ripe/soft camenbert here1 :-( Made for "More Tan Sauerkraut...Tag"
Mash Camembert with fork and combine with cream cheese, mixing well. Mix cheese with onion, garlic, white wine, paprika and a generous amount of freshly-cracked pepper. Finally mix in chives.