Scarlet's Lemon Crumb Muffins
Diana 2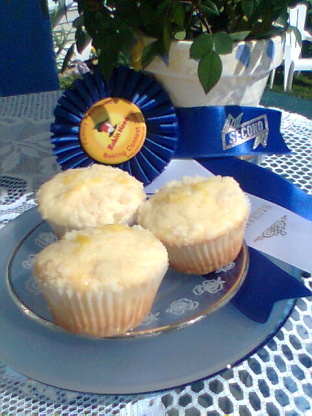 So much work but oh so good. Just the right amount of lemon flavor and with the topping ... fantastic.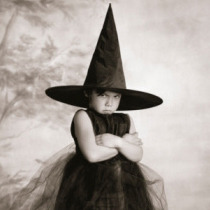 Oh My Goodness!!!! These are absolutely wonderful. I can't believe they don't have more reviews. I cut the recipe down to 6 muffins. They were light and tart. But.......even better, if that's possible, the next morning. Thanks so much for sharing. UPDATE Aug 18/08: Added lemon zest to the glaze...so pretty. I'm very pleased to say that I won Second Place in the 'Robin Hood' category. These muffins truly are amazing. Thanks again Hill Family!
To make muffins: Sift flour, baking soda and salt together.
Grate the rind of 5 lemons; set the juice aside.
Whisk eggs; add sour cream, melted butter, and lemon juice; whisk until smooth.
Fold in the lemon rind.
Fold flour mixture and sugar into the egg mixture.
Blend well.
To make streusel:.
Sift sugar and flour together.
Add softened butter, work into dry ingredients until smooth; set aside.
To make glaze: Stir sugar and lemon juice together until all the sugar is dissolved.
Spray muffin tins.
Fill with lemon muffin batter.
Top each muffin with streusel.
Bake at 350 degrees Fahrenheit for 18-20 minutes.
Poke muffins with a toothpick to make sure they are done.
Drizzle top with lemon glaze.
Remove from muffin tin and store in airtight container.
Note: Batter can be kept in fridge for up to 1 week.