Scarborough Fair Chicken With White Wine
Prep 30 mins
Cook 30 mins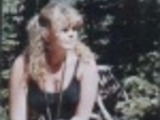 I named this recipe after the song that inspired me to experiment with wine, herbs and chicken which always just seems to go together for some reason. Remember that part of the song that says "parsley, sage, rosemary and thyme" in the classic Simon and Garfunkle song, "Scarborough Fair". I hope you will enjoy my results as much as Alicia and I do.
Directions
Brown chicken and garlic in a small amount oil in a large frying pan.
Sprinkle herbs, onion salt and pepper on top of chicken.
Pour wine over chicken and herbs.
Wash and cut lemon in half.
Squeeze the lemon over the chicken, being careful not to get any seeds into the sauce; add squeezed lemon to the chicken, wine and herbs.
Cover and simmer 20 minutes until the chicken is tender and no longer pink; remove lemon halves and discard.
Serve chicken with a wild rice mixture, spooning the liquid over the the rice.
Most Helpful
I've made this twice, once with fresh herbs, and once with dried herbs (reduced amounts by about a half) and DH and I really enjoyed it. Just a lovely delicate blend. The second time, I removed the chicken from the skillet after browning it in a mix of butter and olive oil. Added some flour to thicken, added liquids slowly, stirring after each addition, and made a thicker, gravy like sauce. It really was good, and did not dilute the herb flavors. I will do it both ways in the future. Thank you!
Thanks, Karen, this was sooo good and also easy. I used a Riesling wine because that is my favorite white wine. Love the name of the recipe, too.
This was very good. I'm not sure I got the right ratio of herbs because I just grabbed a handful of each out of my garden and threw it all in. I used a little cornstarch to thicken the sauce at the end, then I served it over the chicken. We had it with garlic mashed potatos and paired it with the wine I used in the sauce. All the flavors went together quite nicely.