Miss ~V~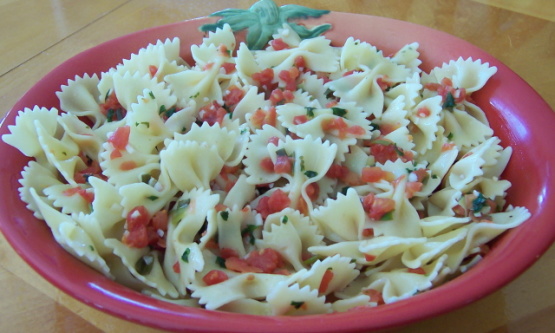 This is a wonderful pasta sauce! It goes great with shrimp or chicken.
Yum! This was very tasty. We served it with your chicken parmerona. I used half the butter to try to cut down the fat content. It was a great compliment to the chicken, and they make yummy leftovers too. I also used dried parsley (about 1/8C) b/c I didn't have fresh available. Thanks!
In skillet, heat together butter and olive oil and saute green onions and garlic.
Add lemon juice, salt, pepper and parsley. Continue cooking for a few minutes.
Add tomatoes and heat through. Serve over buttered noodles.