Scallops in Swiss Cheese Sauce
Prep 10 mins
Cook 13 mins

This is NOT low fat. I'm sure you can use low fat ingredients, but I've never tried it. The sauce is so satisfying and rich. I use Jarlesberg Swiss, but you can use any type. Recipe from the fish market.
Directions
In a medium bowl combine cheese, mayo, salt, dill, and grated onion. Add milk and stir well. Set aside.
In a saute pan, gently saute scallops in butter for 5-6 minutes depending on size of scallops. Remove scallops to a dish and cover with another dish to keep warm.
Add the cheese mixture to the remaining butter in the saute pan, and over low heat, whisk until smooth and very warm. If too dry, add more milk a little at a time.
Return scallops to the saute pan and spoon sauce over them; continue warming to your liking. Do not boil at any time.
Serve with anglehair pasta or rice. I like soba noodles.
Garnish with dill or parsley leaf if desired.
Most Helpful
Excellent recipe! I loved the subtle flavors and the ease of preparation. My only problem was locating the sea scallops. I followed the recipe exactly and we all enjoyed the meal. When I make it next time, I may substitute regular milk for the half-and-half. Definitely a keeper and highly recommend.
I am a scallop virgin. This delicate seafood is only rarily available, frozen, in the sticks where I live (fresh only in city deli's, as it's imported). I bought a kilo frozen (2 lbs) and took out more than 1/2 kg or more than 1 lb to defrost. Kathy's recipe is extremely well-balanced, and would be hard to mess up, even for a novice like me! If these details sound like too many substitutions, just read it: it is really not. I had no Jarlsberg, but I did have a mature, nutty Gruyère, which was perfect. Didn't have dill of any description (I'm writing this in deep midwinter!!) and added 1/2 teaspoon fennel seeds -- same family. In retrospect I should have used at least 1 teaspoon. We do not have half-and-half in South Africa, so I mixed cream with 2% milk. I only had the sharp, eye-burning onions, so for flavour (and colour) I chopped up quite a lot of green spring onions. I hope those subs are not seen as "messing up" the recipe, because it really did not. I stayed true to the character of the recipe. Also, I had some shop-bought vacuum-sealed gnocchi I had to use, so I cooked that for a carb. I took into account that my scallops were probably smaller that Kathy's sea scallops, and did them quickly, in olive oil. I tasted the sauce when it was ready, and it was great. Oh yes: I added some lemon juice from 1/2 lemon to the sauce -- a small point which future users might find adds something to the sauce. This is a great recipe, and the full 5 stars (which I really don't hand out like candy) are because I think with fresh sea scallops this will be a dish to drool over!!! By the way, I did also make a large salad with varied lettuces, avo, tomato, onion and cold, par-boiled zucchini chunks. A delicious meal -- thanks, Kathy228!!!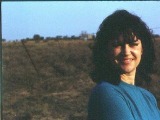 I was bad and did use half-and-half, but reduced the butter. This is just wonderful. The 1/8 tsp measure for the dill is just right-for seafood-you get the dill flavor without being overpowered by it. Highly recommended.