Prep 20 mins
Cook 20 mins

Yummy scallops with creamy spinach.
Directions
Thaw scallops, if frozen. Cut any large scallops in half. Cook spinach according to package directions and drain really well. Keep warm.
Meanwhile, in a medium skillet, combine water, wine, salt, tarragon, pepper, and garlic. Bring to boiling and add scallops. Cover and simmer for 2 to 3 minutes or till scallops are opaque. Remove scallops from skillet with a slotted spoon. Set aside and keep warm.
In a small bowl, combine milk and flour. Stir into liquid in skillet. Cook and stir until thickened and bubbly. Add grated Parmesan cheese. Cook and stir for 1 minute longer.
Return scallops to skillet. Heat for 1 minute.
Serve with your choice of pasta or rice.
Most Helpful
This was really fantastic! Like a previous reviewer, I, too, used fresh spinach (about 5 oz.). This dish really needs it. Frozen spinach is no substitute for the fresh stuff. I also had to modify the cheese sauce a bit, based on ingredients I had on hand. I used 1/4 cup of milk, a tbsp. of flour, and 2 tbsp. of parmesan cheese, and it worked just fine. It served just two of us, though, as a main course. If I were making it for four, as the recipe suggests, I'd definitely double it.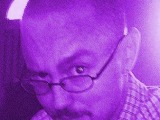 What a great meal to serve to company coming! We all really liked it! Next time I may use fresh spinach instead of the frozen.
I made several changes to this recipe due to ingredients that I had on hand. The end result was absolutely fab, though. I started with a little over 1/4 cup of chicken broth instead of the water and wine. I also increased the garlic to 3 cloves to suit our tastes. I used bay scallops and wilted fresh chopped spinach in the pan before removing them all from the pan and adding a little cream and simmering a bit to thicken. Tossed everything together with fettuchini and topped with grated cheese. EXCELLENT dinner. As we ate, Hubby was listing the people that I should prepare it for as dinner guests. I think that makes it a sure winner.