Directions
Season scallops with salt, pepper, garlic powder, paprika, and basil. Dust scallops with flour. Saute in a pan that has been lightly coated with nonstick cooking spray and a small amount of olive oil. Cook scallops on both sides until browned. Remove scallops from pan.
To the drippings in the pan, add sherry, shallots, and mushrooms; cook for approximately 3 to 4 minutes.
In a separate saucepan, melt butter over medium heat and add 3 tablespoons flour. Mix well and cook for 2 minutes over low heat, stirring constantly. Pour shallots, mushrooms, and liquid from scallops into flour mixture. Mix well. Stir scallops into sauce. (If too thick, you can thin with clam juice or fish or chicken stock.)
Transfer to 4 individual baking dishes, top with cheese, and broil for 1 minute, until browned. Serve with wild rice.
Most Helpful
WOW! This was a great recipe. I served it for my husband and some friends for New Year's Eve and everyone was impressed. I followed the recipe and didn't feel the need to add any extra liquid. Thanks frozenmargarita for a super recipe!
Oh can I just say wow. This is a beautiful recipe. Since this is for PAC 2007 I followed the rec ipe exactly. If you don't live near the ocean then you can find scallops at Costco. This is a rich recipe and suited more for special occasions. Thank you frozenmargarita for this specatular dish.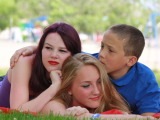 This recipe was just excellent. The only complaint I have is that although thinning the sauce with broth or fish stock is mentioned in the directions, it really should be listed in the ingredients, as 3 tbsp of flour is alot for only 3/4 cup of liquid, and a new cook might not know that from reading the recipe...thus the 4 stars instead of five. In any case, due to dietary restrictions, I did have to make two changes to lower the fat content of the dish. First I omitted the butter & instead mixed the 3 tbsp of flour with about 1/2 cup of chicken stock & then heated it till it thickend and then added the sherry mixture. I also used low fat swiss instead of the gruyere. The beautifully crusted scallops, with the sherry mushroom sauce and melted cheese it a combination that can't be beat. this is a recipe I am sure to return to. Thank you frozenmargarita for sharing the recipe. I think it is my new favorite too.