Scalloped Tomatoes and Artichokes
Parsley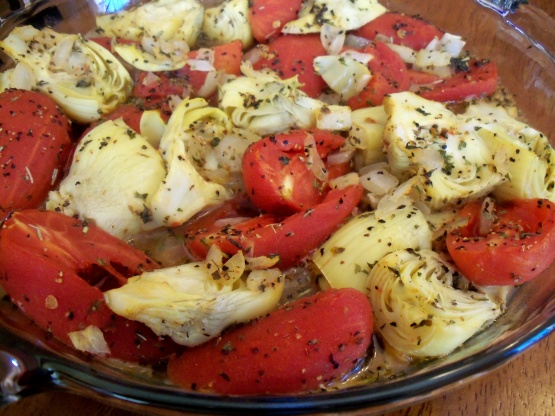 A light summer side dish. This is also very good with fresh summer tomatoes instead of canned.

This is a wonderful, light vegetable side dish. I used red onion and canned tomatoe. I made it at Christmas time and it was a nice change from the heavy, vegetable sides that are popular during the winter.
Heat olive oil in a skillet; add onion and saute until tender.
Add tomatoes and remaining ingredients, and cook 2 to 3 minutes, stirring gently.
Pour mixture into a shallow baking dish, and bake at 325º F.
for 15 to 20 minutes.