Scalloped Potatoes With Three Cheeses

Triple threat cheese combination. From Bon Appetite.
Directions
Preheat oven to 400°F Lightly butter 13x9x2-inch glass baking dish. Mix cheddar cheese, blue cheese and Parmesan in small bowl.
Arrange half of potatoes in prepared baking dish, overlapping slightly. Sprinkle with teaspoon salt and 1/4 teaspoon pepper. Sprinkle onion over, then flour. Dot with 2 tablespoons butter. Sprinkle half of cheese mixture over. Top with remaining potatoes, 3/4 teaspoon salt, 1/4 teaspoon pepper and 2 tablespoons butter. Reserve remaining cheese.
Bring milk to simmer in medium saucepan. Pour milk over potatoes (milk will not cover potatoes completely). Cover baking dish tightly with foil. Bake 45 minutes. Uncover dish (liquids in dish may look curdled); sprinkle potatoes with reserved cheese mixture. Bake uncovered until potatoes are tender and cheese is deep golden brown, about 45 minutes longer. (Can be prepared 2 hours ahead. Let stand at room temperature. Cover and rewarm in 375°F oven about 20 minutes.) Remove from oven; let stand 15 minutes before serving.
Reviews
Most Helpful
Wow, this is soooo good! I have been making this for years, first saw it in Bon Appetit magazine, Nov. 1999 issue,Rick Rodgers is the chef. Although it is great just the way it is, here are some of the changes I have made through out the years: Increase the amount of cheeses; the Parmesan I increase to 3/4 cup. Add a touch of garlic powder. Instead of heating the milk to a simmer on the stovetop, I put the milk in a large pyrex measuring cup and heat it in the microwave. I also use half of the butter called for as the cheeses make it very rich already. One thing I love about it is that you can make it and bake it beforehand. Then stick it in the frig. Then 45 minutes before serving it, put it in the oven uncovered. This is truly a keeper. Thanks for posting, Vicki!

MADE FOR ZWT4. I could live on potatoes. I make various versions of this dish. It was delicious. I do think the recipe can lose the flour, and even the dotted butter is perhaps superfluous, as the cheeses have enough fat in them. Lovely! But try it with just the cheeses and milk, and the result would be just as good! Thanks!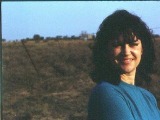 Vicki: I'm soooo sorry . . . they won't let me give you 10 stars!!! We just loved this recipe! Only change made was to the portions, cut it down to a serving for 4! Can't recommend a single change . . . it's perfect! Thanks for sharing!