Scalloped Potatoes With Canadian Bacon
CandyTX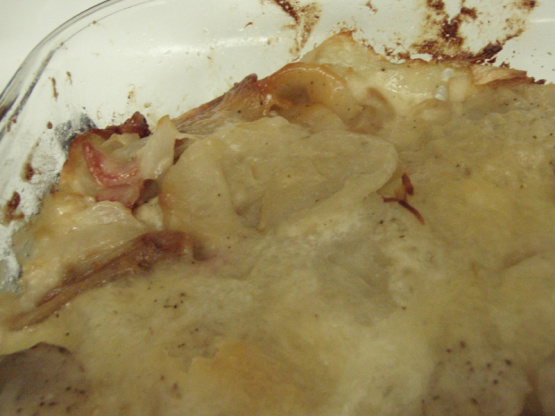 Posted for ZWT 2006. A little different than the usual scalloped potatoes. They are so yummy!
Preheat oven to 350°F.
Spray bottom and sides of 8 inch baking dish with cooking spray.
Alternate thin layers of potatoes, onions, bacon and cheese, seasoning each layer with salt, pepper and garlic. (Do not add bacon to top layer). When all ingredients are used, pour heavy cream over the top.
Cover pan with lid or aluminum foil and bake for about 45 minutes.
Uncover and return to oven for 10-15 minutes or until top is golden brown.