Derf2440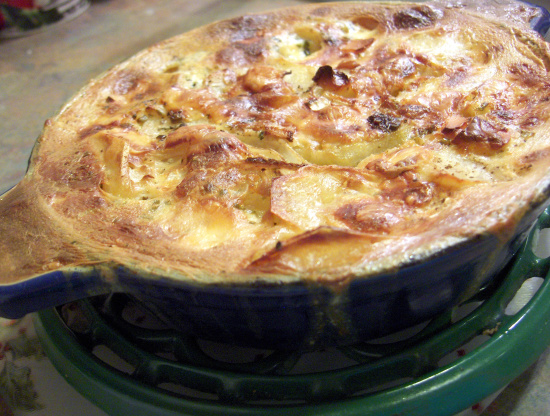 Top Review by BeaJae
I loved this recipe. It is the first time I have ever made scalloped potatoes that were like my mother's. I'm 71 so it's been a lonnnnnng time since I had goood scalloped potatoes. Thank you so much. They were easy and tasty and perfect. My mom sometimes added cubed ham or cheese ( or both) to vary our suppers. Thank you, thank you!
Preheat oven to 400 degrees Fahrenheit.
Lightly spray a 2 quart casserole with vegetable spray.
Arrange a layer of potatoes in casserole, then sprinkle with some of onion, flour, salt and pepper.
Continue to layer until all potatoes, onion, flour, salt and pepper are used.
Dot top with butter, then pour milk over all.
Bake 20 min, then reduce heat to 350 degrees Fahrenheit and bake 50 to 60 min longer or until potatoes are tender.