Nimz1466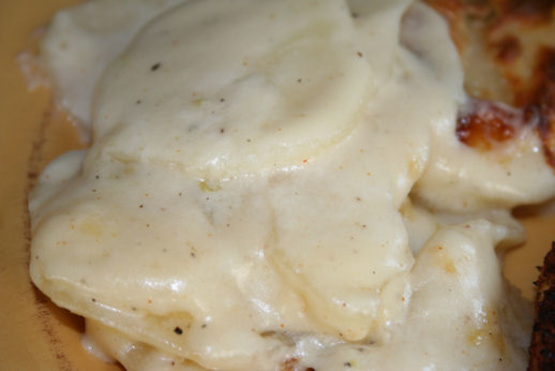 A tried and true favorite of ours.

This was excellent as dinner the night before last! I added some browned italian sausage to the layers to make it a complete meal and topped it with some shredded cheddar at the end. So good!
To make sauce, cook onion in butter till tender but not brown. Stir in flour, salt and pepper. Add milk. Cook and stir till thickened and bubbly. Cook and stir 1 to 2 minutes more. Remove from heat.
Place half of the sliced potatoes in a greased 2 quart casserole. Cover with half of the sauce. Repeat layers.
Bake, covered, in a 350* oven 45 minutes, stirring once. Uncover, bake 30 to 45 minutes more or until potatoes are done.