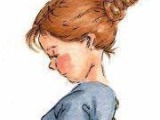 There are many versions of this recipe out there, but this is our favorite. It is hard to come up with a better scalloped potato recipe.
Directions
Preheat oven to 350*F.
Butter a 2 1/2 to 3 quart , deep baking dish. Scrub, then thinly slice potatoes into baking dish. Layer with onion, then dot with 3 TBS butter, and cover with cheese.
Combine remaining ingredients, except bread crumbs and butter, and pour over all. Top with bread crumbs, dot with butter and bake, uncovered for 1 1/2 hours.
Most Helpful
This was SOOOO good! My 3 year olds said they were 'very good', and my husband said they were 'amazing'. Definitely a keeper!
I made these potatoes for Easter brunch. Everyone liked them. I think that next time I might add some dice jalepeno for some spice.
This recipe was excellent. I finally found a scalloped potato recipe my WHOLE family enjoyed. Usually my daughter says "too many onions", my son says "too much cheese". This was perfect for everyone. Thank you!