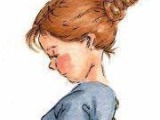 This is a very tasty recipe and different. You could serve it with some sort of meat if you wish, but we never do, we are always totally satisfied just with this and a salad.
Directions
Heat oven to 375*F.
Peel potatoes.
Thinly slice them to make 4 cups.
Cover with water.
Melt butter, saute onions in this.
Stir in salt, pepper, dry mustard, and flour until blended.
Stir in half and half or milk and cook, stirring constantly, over medium heat until thickened.
Stir and boil one minute.
Remove from heat.
Line a 9 inch pie tin with paastry.
Drain potatoes.
Pat dry.
Using 1/3 each, layer potatoes, cheese and sauce in crust.
Repeat layers twice.
Cover with top crust.
Flue edge and vent top.
Glaze with a little milk or beaten egg yolk if desired.
Cover edge with foil.
Bake 25 minutes.
Remove foil and bake 30 to 35 minutes longer.
Most Helpful
This is a super recipe! I am making it for the second time tonight and can't wait for dinner.

Really good potatoe pie Marie! DH loved it. Made up very nice. I fellowed recipe as it called but changed the milk alittle. I used 1c. half- half milk with 1/2c whipping milk. I like the richer flavor of whipping cream. Thanks for sharing your recipe!