Peter J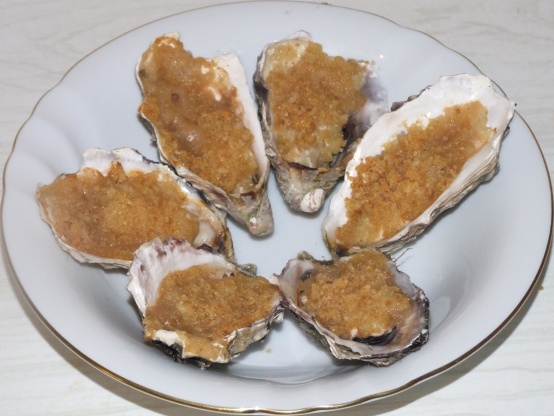 This is from my mom's recipe cards. I have not tried this.
Preheat oven 425 degrees.
Melt butter.
Add crackers to butter and stir.
In oyster liquid add cream, salt and cayenne pepper.
Butter a 1 quart baking dish.
Layer 1/3 of crumb mixture and 12 oysters.
Pour 1/2 of the liquid over the 1st layer.
Add another 1/3 of the crumbs and 12 oysters and remaining liquid.
Top with crumbs.
Bake 15-20 minutes in 425 degrees until browned.