Scalloped Carrots and Cheese
Parsley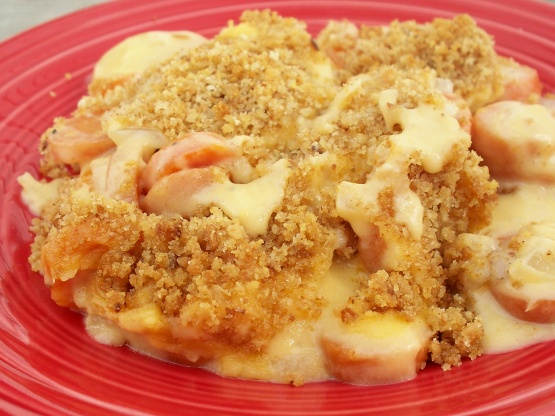 A fancy twist on carrots!!! Even the pickiest eaters will love this.

Glad to see this is already here! Had this at my mom's house over Christmas; she made it with an additional 3 c. sliced, fresh mushrooms and a tsp. of mixed dried basil, thyme, and oregano. To DIE for!!! The mushrooms add an awesome third dimension to the flavour!
Saute onions in butter. Stir in flour, mustard, salt and pepper. Cook over medium heat for 1 minute, stirring constantly. Remove from heat and gradually add milk.
Return to heat, bring to a boil and stir for 1 minute.
Alternate carrots, cheese and sauce in a casserole dish.
Top with bread crumbs. Bake at 350 for 35-45 minutes.