Scalloped Carrots and Cheese
Prep 10 mins
Cook 45 mins

A fancy twist on carrots!!! Even the pickiest eaters will love this.
Directions
Saute onions in butter. Stir in flour, mustard, salt and pepper. Cook over medium heat for 1 minute, stirring constantly. Remove from heat and gradually add milk.
Return to heat, bring to a boil and stir for 1 minute.
Alternate carrots, cheese and sauce in a casserole dish.
Top with bread crumbs. Bake at 350 for 35-45 minutes.
Reviews
Most Helpful
Glad to see this is already here! Had this at my mom's house over Christmas; she made it with an additional 3 c. sliced, fresh mushrooms and a tsp. of mixed dried basil, thyme, and oregano. To DIE for!!! The mushrooms add an awesome third dimension to the flavour!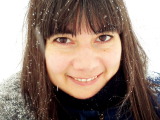 Great way to prepare carrots! My carrots were a bit small, so they were really saucy. I added a little extra dry mustard. This is a great one for kids (and adults)! Thanx for sharing this recipe. It's a keeper!