Prep 15 mins
Cook 20 mins

I created this on my own after trying different types of wine and spices, and watching various cooking shows and reading recipes. Enjoy!
Directions
Heat a sauce pan to med high.
Add olive oil to hot pan then sear scallops for 4 minutes on each side.
Remove and keep warm.
Saute onions and mushrooms on high heat, till browned and cooked though (keep heat on med-hi).
Add garlic and saute for 30 more seconds.
Add vermouth, stir to get all brown bits off bottom, reduce heat.
When most of liquid has cooked off, add cream.
Bring to a boil for 3 minutes.
Turn off heat, leave pan on burner add cheese.
When cheese is melted, stir, add salt and pepper to taste and serve over scallops.
Most Helpful
We loved this! I had very large divers' scallops so cut them in half and seared them for less time. Followed directions right up till the cheese--my guest and I tasted and decided it was lovely and rich without it. I tried it a second time, dusting the scallops with paprika before searing--it added a little bite and a bit of color. Excellent, Dawnab!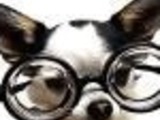 Very nice blend of flavors and easy to prepare. For the vermouth, I combined white grape juice and white wine vinegar. Thanks for sharing the recipe!

Oh so good! I had never made scallops before but always loved them in restaurants. I did use white wine instead of the vermouth, used Jarlsberg cheese and added more mushrooms than the recipe called for because I love mushrooms. The taste was gorgeous! Instead of this being a starter it was my main dish. Hubby even had some and really liked it. I served it over a bed of steamed buttered kale with garlic and lemon. I know I'll make this again! Thank you for posting Dawnab.