Scallop Salad With Cumin Dressing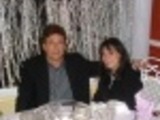 This is a nice cool summer salad that I discovered about 20 years ago by one of my favorite chefs, Pierre Franey. This is meant as a main dish, but also makes a nice first course if served in smaller quantities.
Directions
Whisk oil, vinegar, jalapeno, cumin, salt, and pepper together in small bowl.
Combine scallions and tomato in mixing bowl.
Heat the water, wine, thyme, bay leaf, peppercorns, and 1/2 t. salt to boiling in large saucepan. Add scallops and poach 2 minutes. Drain and let cool to room temperature.
Add scallops and vinaigrette to tomato mixture; toss to combine well. Taste and adjust seasonings.
Separate lettuce leaves and arrange in bed on each of 4 serving plates. Spoon scallop salad on lettuce and serve at once.
Most Helpful
Made for 123 hits. I loved this manner of cooking the scallops...yummy salad! Thanks Jackie!

We loved this! So different than anything I have made before. The cumin really sets it apart. I didn't have whole peppercorns to put in the wine boil so I just ground some fresh pepper into it and it was great (I have one of those cheap pepper grinders from the grocery store that isn't refillable and that you can't get open :o . I used the bibb lettuce as the base for the salad and we wrapped everything up in them like lettuce wraps. Delicious! Thanks again.