Scallop and Pineapple Kabobs
Oat57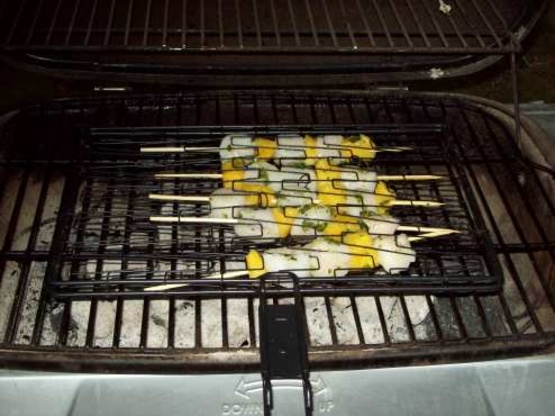 It's time to do some grilling! (You could also cook these on a griddle if you don't have a grill). If you love scallops and love pineapples, you'll LOVE this recipe :) ENJOY! Note: Preparation includes 15 minute marinating time.
For dressing, combine lime peel and juice, cilantro, jalapeno, sugar, 1/2 tsp salt, and 1/2 tsp pepper.
Whisk in oil and set aside.
Combine scallops pineapple, and avocado. Toss with 2 Tbsp of the dressing; reserve remaining.
Marinate 15 minutes; stirring often.
Thread pieces on four 12-inch skewers.
Grill on greased rack directly over medium-high heat for 4 minutes, turn, and heat 4 more minutes.
Serve with remaining dressing.